I say this every month, but THANK YOU for your support and reading this!
Words:
overwhemled + thankful
Sometimes all the little things that need to be done gets really heavy - to a point where it becomes just a big grey weight that looms over me. Usually it happens when a lot of good things are happening, but it also means my work load is really big - when every minute needs to be managed in order to juggle all the details. A couple times a year the weight gets me down, and I'm trying to figure out how to manage that stress in a healthy way. I'm still figuring out and experimenting on what is helpful. It was good to remember that it always passes and that it won't be forever. On the Friday before my house show, that weight just lifted and it was over. It felt so good! I'm thankful that seasons and waves of life come and go. Maybe just accepting it and going through it might be a ironic way to approach it. Its hopeful that I don't just get once chance to figure things out.
SO MANY GREAT PODCASTS THIS MONTH:
1) Radiolab: GONAD - 6 part series
It BLEW MY MIND. SO GOOD!!!
Radiolab Presents: Gonads is a multi-episode journey deep into the parts of us that let us make more of us. Longtime staff producer and host Molly Webster explores the primordial roots of our drive to reproduce, introduces a revolutionary fertility procedure that sounds like science fiction, reveals a profound secret about gender that lives inside all of us, and calls on writers, educators, musicians, artists and comedians to debate how we're supposed to talk to kids about sex.
This episode was so eye opening. Jenna and Wes talks about institutional change to becoming more diverse and inclusive. Oof this one hit my straight in the heart!
Won't You Be My Neighbor? The Mr. Rogers documentary was such a good reminder that the dignity of humans is worth fighting for. Not much has changed since the beginning days of show, which began in 1968. We are STILL fighting for a world free from racism, ableism, homophobia, and other dehumanizing ideologies/acts.
Week 29 of #TWmemorymondays:
I've been thinking so much about how my I internal self meets my physical body, and how I've divorced them from each other or punished my physical self via my internal self. Does that make any sense?? Today's memory came from me asking myself: when was a time when I fully embodied myself shamelessly?
From as far as I can remember, my family and I would go to my grandparents' apartment in Oakland every Sunday or Saturday for dinner. Every week except for when we were out of town. In the first 7-8 yrs, my sister and I always looked forward to it, because we got to take bubble baths before dinner. We only showered at home - so it was a treat to take a bath at going gong and pau pau's (Chinese for Grandpa and Grandma) place. I remember when my sister was about 1 and I was 4. We would be in the bath together, and it was so much fun! My grandma would peek in all the time to see if we needed towels or anything, and my sister and I would be so annoyed that she would check on us so often . Above is a picture of my younger sister and me.
During those years I was free of body shame - I didn't have to think about my body or think about how other people perceived my body. I was fully in it - when I played, learned, ate, danced. Then when I was older like 7 or 8 (I think) things changed.
I was suddenly aware of my "imperfections" and how people might see me. I was very self conscious of my thick thighs, short legs, puffy belly, protruding hips, undefined arms, long neck, big lips, low cheek bones, big forehead, straight hair. My view of my body was really off - as I now see pictures of my average kid/Jr high body. I thought my body was huge and so unattractive. And I actually carried my fluctuation sense of self into highschool and it got really bad in college. Into adulthood I still struggle with it.
The past couple weeks I've been confronted with the desire to really love my body as is, because it is fundamental to accepting myself and to be truly present. I need to mourn all the years for viewing my strong perfect body so poorly - and for treating her so poorly. Consequently, seeing other bodies so poorly. It's important because interacting with my body well is crucial in my journey in accepting myself as a person of color - Chinese - female. It's all connected.
Tip of how I practice embracing my body: Strip naked! Stand in front of a full length mirror and address each part of your body and say: Thank you - You are beautiful. Sounds simple, but it's really hard to do , because a lot of the times I don't really believe it. But I believe that practice is part of rewiring the brain out of unhealthy thought/belief habits. It's important that the focus is on the parts that are hard to accept, because the power of rewiring really kicks in there.
I want to get back to that place when I was so free as a young girl. Free to live in my body with compassion, embodied worth, and shamelessness.
.....
#TWmemorymondays: A painting inspired by a memory every Monday of 2018. Connecting abstract art to real life. Week 29/53. 'Body' / 8x8 in / mixed media on paper
HOUSE SHOW
Explorations of Love Pt. 2 was AMAZING!! If you were there, thank you for being there! It was such a great time of sharing my new original poetry and music, collaborating with Alex, and also having Kadeeja on cello. We had a great discussion about friendships, inter racial relationships, mixed race, racism, and belonging. IT WAS A DREAM. Keep updated with my shows via Instagram!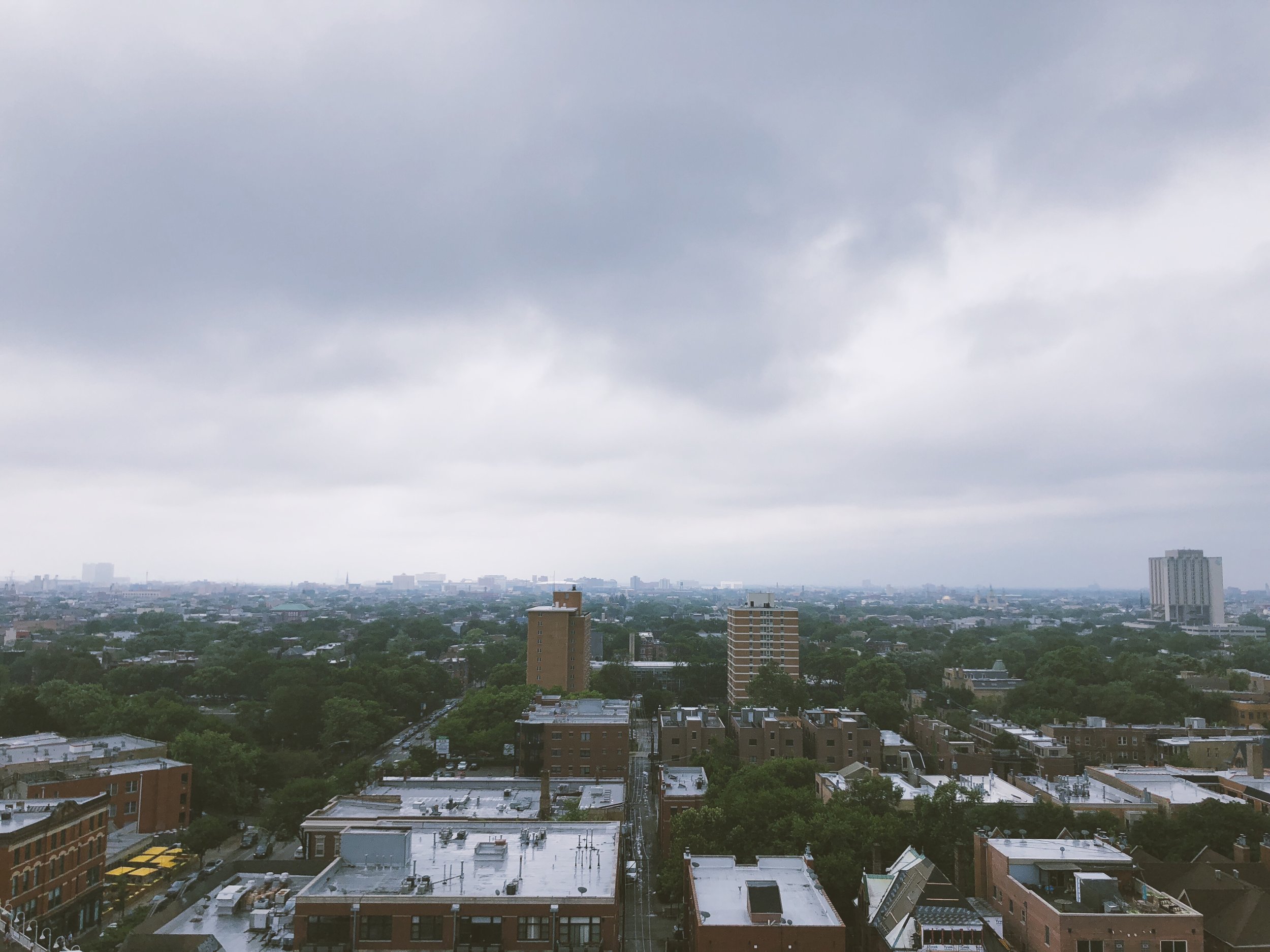 Watercolor workshop at the robey
I taught a morning watercolor workshop at The Robey in their Up Room. It was such a relaxing time of connection and painting. It was honestly one of my favorite workshops I've ever lead. I'm doing another event with The Robey on AUGUST 19 - on how to create a creative challenge. Mark your calendars! I'll be announcing it on instagram soon!
I was OBSESSED with A Wild Sheep Chase when I first read it a couple years ago. It was a nice break from the 500+ page novels Haruki Murakami usually writes. So Dance Dance Dance is part 2 of A Wild Sheep Chase, and it hits the spot! I recommend both of these books if you're into surrealism fiction and want a relatively fast read.
August is my birthday month!
And it would mean so much to me if you would SHARE my patreon profile with your friends if you're enjoying being an art patron of mine. It means so much to me that you would take the time to support me and my art.
Thank you! I appreciate you!